Today's Top 5 Wednesday is all about bromances! If you are not familiar with the term bromance, it is a platonic friendship between two characters who identify as male. So…without further ado, here are my five favorite bromances from the literary world!
Christopher Robin and Winnie the Pooh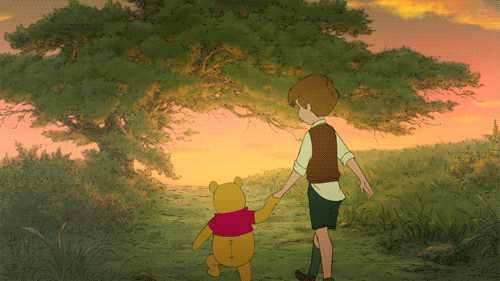 I know people are now proclaiming Winnie the Pooh is a girl. That premise is based on the Canadian black bear named Winnie who Christopher Milne would often visit at the London Zoo. The name also comes from a swan named Pooh whose gender remains unknown. Since Pooh is a shirtcocking anthropomorphic cartoon animal in a long line of other shirtcocking male-presenting anthropomorphic animals. Based on that logic, Winnie the Pooh is definitely a boy!! Now, on to this bromance. The love between a child and their favorite stuffed animal is one of the strongest bonds of friendship. This is why I love this Christopher Robin and Winnie the Pooh bromance so much. It is friendship in its purest form. It is simple and innocent, and the love is unconditional. A friend who loves you unconditionally is a sign of a lasting bromance.
Frodo Baggins and Samwise Gamgee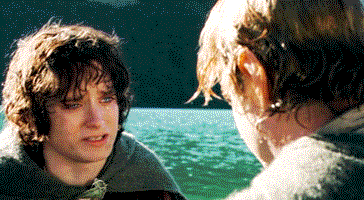 Frodo has quite the journey ahead of him. He is the one entrusted to destroy the "One Ring to Rule them All". There is no better person to help him complete this seemingly insurmountable task than Samwise. As the power of the ring grows, Frodo becomes weaker, corrupted, and more unbearable to those around him, especially his BFF, Sam. However, Sam is Frodo's one true friend and continues to protect and care for Frodo against all adversity. He is the epitome of ride-or-die! This bromance is for all the people who live by the mottos, bro's before ho's and uteruses before duderuses.
Harry Potter and Ron Weasley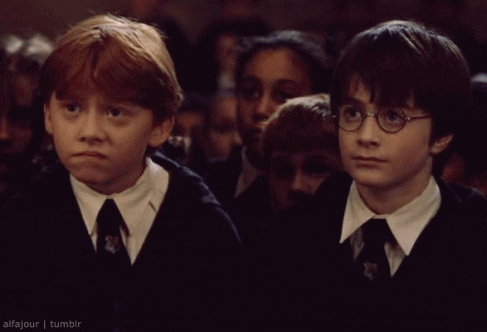 Harry Potter, above all else, wanted the family he never had, which he gained through Ron. Like any strong bromance, there are highs and lows. Harry and Ron have a big fight when Harry becomes a Triwizard Champion and gets even more attention than usual, but of course they reconcile 'cause you can't keep a good bromance down. When Harry needs to leave Hogwarts to hunt down and destroy horcruxes, Ron is right there! Even a little jealousy doesn't keep Ron away for long. Love always finds a way to bring the BBBs (Best Bro Buds), Ron and Harry together again. This bromance reminds us that your truest friends will be there with you until the end whether that end is sweet, bitter, or both.
Piggy and Ralph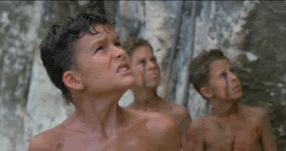 The bromance between Ralph and Piggy in Lord of the Flies is unconventional because it is definitely one-sided. Their relationship played into the trope seen in many teen movies and TV shows. Ralph is the "cool kid", and Piggy is the "nerdy side kick." Piggy is supportive and dedicated to Ralph and his role as leader, but Piggy received only ridicule in return instead of friendship. What made me choose this bromance, even with all the darkness, is Ralph's reaction to the loss of Piggy when he finally returns to the real world and the realization of what happened on the island washes over him. This bromance serves as a lesson that we should cherish the friends life brings us because true friendship is rare and sometimes comes from unusual situations.
Sherlock Holmes and John Watson
Holmes and Watson are another set of BFFs who are also roomies. Plus, they're a dynamic crime-solving duo! Holmes has a personality that would rub most people the wrong way, but somehow he gets along swimmingly with Watson. It's probably because Watson is by Holmes' side for the majority of his detective career, and Watson records all their expeditions! Sherlock is the brains of the operation, but John is the glue that helps him put the puzzle pieces together. This bromance shows opposite do attract and can work quite well together.