The Happiness Tag was originally created by YouTuber LovedbySteph, but I discovered the tag on Polaroid Books. The Happiness Tag has expanded from its humble origins, so I have incorporated both the original tag and the recent additions to the tag.
Five Things That Bring Happiness
Baking. It started with baking chocolate chip cookies for my family during Christmas. Now I've added brownies, cakes, and cupcakes to the mix. Although my busy schedule has prevented me from baking as often as I would like, it is still a passion of mine that always makes me happy.
Books. Whether I'm reading them, buying them, or writing about them, books always take me to a happy place. I love seeing myself in an unexpected character or enjoying adventure in a fantasy world. Only books have the power to move me while making my imagination dance and sing.
Makeup. I grew in love with makeup on the day I finally stopped stalking Sephora and gave them all of my coins. I have no artistic talents, but I enjoy showing my creative side with my abundant collection of eye shadow palettes or making my lips pop in red, pink, or even blue!!!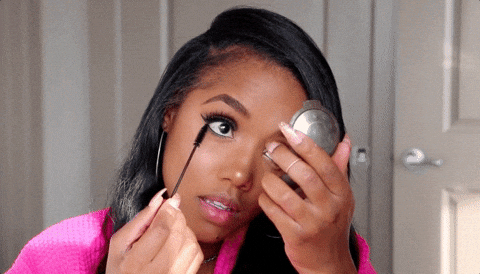 Traveling. I want to go to ALL OF THE PLACES!!!! If finances weren't any issue, I would be on my way someplace new right now. I don't care if it's a road trip or a 20-hour flight, I am always down for a trip to a destination unknown.
Trivia. Since I've always been a super nerd who enjoys school and learning, it should probably come as no surprise that I freaking love trivia!! Watch Jeopardy? Most definitely! Spend hours on Sporcle? You know it! Play pub trivia? Heck yeah! Of course…I'm also always down for a game of Trivial Pursuit.
The Happiness Tag Original Eight
What food makes you happy? CHOCOLATE!!!! It doesn't matter if it's cake, ice cream, brownies, candy, milk, or random foods dipped in it. If there's chocolate in it or on it, then I will mostly likely eat it or at least taste it.
What movie makes you happy? The movie that brings me the most joy is probably Clueless. I was a teenager when this movie came out, so it definitely spoke to all my pubescent angst. I loved the movie's fashion (I would still rock Cher's red plaid with black beret ensemble), catchphrases (Can I get a "Whatever" and an "As If" please?!), and soundtrack (No Doubt is STILL one of my favorite groups!) then, and I still love them now! This movie is a total Betty!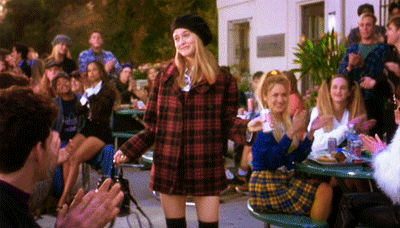 What song makes you happy? WHAT?! Pick 1 song?! Where they do that at? How Sway?! I refuse to answer this question because that would not make me happy. BUT! I will say there are plenty of songs by the one and only Queen Bey that help me make a joyful noise unto the Lord.
What item of clothing makes you happy? I am quite the bohemian flower child, so I always love a long sundress. I wish I could wear them all year long!
What's your happiest memory? Since I constantly live in the darkness, it's hard to remember happy times because they tend to be far and few between. I will say the past couple of years have been my happiest thanks to the love and support of my beau.
What beauty product makes you happy? I'm a beauty junkie, so this is a very hard question to answer. I will choose my Clarisonic because it cleared up my skin A LOT! The glow up I received after I started using the Clarisonic makes me beyond happy…it makes me ecstatic! Now, I can fully enjoy all the beauty and makeup products in my growing collection.
What do you do to make yourself feel happier when you're down? If it's a beautiful day, I love going for a walk to bask in the sunshine and get some fresh air. Any other time, it's cranking up the music and dancing it out.
List 3 random things that make you happy.
A kiss from my beau
A LUSH bubble bath
Anything with glitter

Five Songs That Increase My Happy
This was so hard because the songs that make me happy depend on how I feel at that moment. I'm choosing the following songs because no matter my mood, I can't skip these songs. I just gotta sing along!
Home Now by No Doubt I love so many No Doubt songs, but I chose this song because it's an underrated song from an underrated album. Return of Saturn was definitely not as commercially successful as Tragic Kingdom, but it is still a great album with some amazing songs. This album is probably beloved by No Doubt fans, but it shouldn't be because of songs like Home Now.
Sunday Morning by Maroon 5 I like a lot of songs by Maroon 5, but this song is my absolutely fave! I love the song's stripped down sound. When I compare it to other Maroon 5 songs I enjoy, it sounds more like a songwriter's song. The musicality warms my heart and makes me wish I could sing or play an instrument.
Cranes in the Sky by Solange This song puts me in all my black girl feels. Fighting racism and misogynoir can tire even the strongest among us. This oppressive society tries to take away our magic and leaves us shattered, but this song refills my cup with Solange's angelic songbird-like voice.
For the Love of You by The Isley Brothers This is the song for my old black soul. When I listen to this and sing along with Ron Isley, I feel the 50-year-old auntie in me is coming out to play. I just let auntie have her time for a few minutes, then I return to business as usual.
Formation by Beyoncé Another song that gives me #BlackGirlMagic, but this speaks to the powerful part of the magic that reminds me just being and loving my black self is revolutionary. Plus, the video and dance moves for this song are dope af!