Title: The Gentlemen
Synopsis: American expat Mickey Pearson has built a highly profitable marijuana empire in London. When word gets out that he's looking to cash out of the business forever, it triggers plots, schemes, bribery, and blackmail in an attempt to steal his domain out from under him.
The Gentlemen was released in January, but I've only seen it recently because there are so many movies and so little time. If you are on the fence about watching The Gentlemen, then keep reading for the three reasons why you need to see The Gentlemen yesterday.
Reason #1 – The Eye Candy
If you are a fan of well dressed men, then you should have been seen The Gentlemen!! What the heck are you waiting for?! I love seeing a man in a nice tailored suit or slacks with a fitted shirt, and The Gentlemen gave this to me from beginning to end. Matthew McConaughey has been bae since How to Lose a Guy in 10 Days, but that Charlie Hunnam?! BAY BEE!!!!! Every time he was on screen making posh and dapper look cool and casual with that beard, I got a little hot under the collar. With Hunnam looking that good, it should come as no surprise why Hugh Grant's character may have been trying to get into his pants. Henry Golding is another beautiful man that didn't get enough screen time in my opinion, but when he was on screen, he gave me face AND body. If you want to watch handsome men dressed to impress, then get thee to The Gentlemen, STAT!!!!!!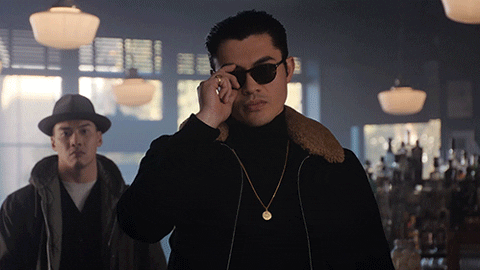 Reason #2 – It's Funny AF
With a film written and directed by Guy Ritchie, we expect nothing less than that dry British humor that tends to be hit or miss over here across the pond. I would consider myself a Guy Ritchie fan despite only seeing a few of his movies. Actually, I've only seen Snatch because Aladdin doesn't count, but if you like Snatch, I think that automatically makes you a Guy Ritchie fan. Some of the best humor in the film comes from Colin Farrell and Hugh Grant. If you're looking for a laugh, then you will find plenty of them in The Gentlemen.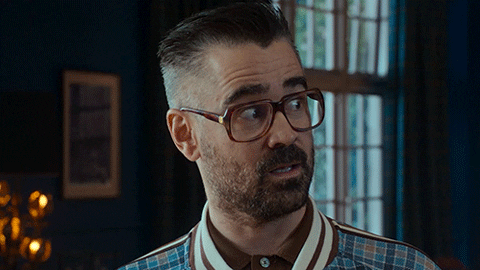 Reason #3 – The Engaging Plot
I am always a fan of movies that don't follow a straight line from A to Z when telling the story. In this department, The Gentlemen does not disappoint with its unconventional storytelling. The movie begins with a red herring, and you spend most of the movie waiting to get back to the moment to see how that affects the rest of the story. I also love how the movie sometimes shows the same scene from different perspectives or to give the audience more insight. The Gentlemen was advertised as a gangster movie, but it is more that than. It is also a mystery with plenty of comical elements and thrills.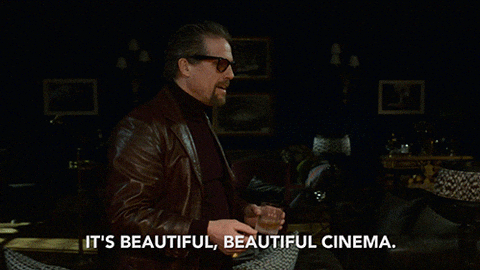 Overall Opinion
The Gentlemen has all of the things I like in movies: gangsters, well-dressed good looking men, humor, and a story that engages and delights from beginning to end. If you enjoy Guy Ritchie movies, then The Gentlemen is a must-watch movie for you. If you have never seen a Guy Ritchie movie, then The Gentlemen is still a must-watch movie for you because it will make you become a fan. The movie has a stellar cast of both veterans and newbies who brought their A-Game, and it does not disappoint. If The Gentlemen is still showing in your local theater, then get thee there immediately before it's gone for good. Otherwise, add this to your Netflix and Chill queue. Rating: Theater Popcorn with Extra Butter