This Top 5 Wednesday is a free-for-all, so I explored the many previous T5W topics. I chose the March 2014 topic about bookish parents. Keep reading to learn which literary fathers and mothers get top marks from me!
Atticus Finch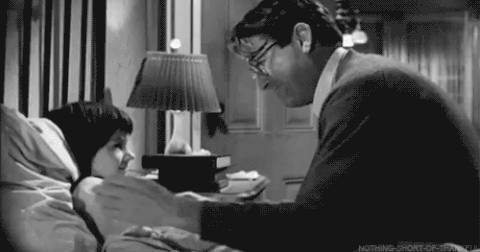 In addition to having the honor of being the only man invited to my bookish dinner party, Atticus Finch is one of my favorite bookish parents. Atticus is a stern, but fair and loving father. He takes the right path when it would be easier to do the opposite. As a role model, he is the epitome of honesty and integrity for his children. Atticus Finch is the best single dad in the literary world. Anyone who says different should not be trusted.
Hans Hubermann
I wasn't a fan of The Book Thief, but Hans Hubermann was one of the better parts of the story. He was the gentle, patient, loving father that Liesel needed during a difficult and dangerous time. Like Atticus Finch, Hans shows Liesel how to be a good person by living his life as a good person. The icing on the cake was Hans teaching Liesel how to read. Great parents definitely share the love of literature with their children!
Lily (and James) Potter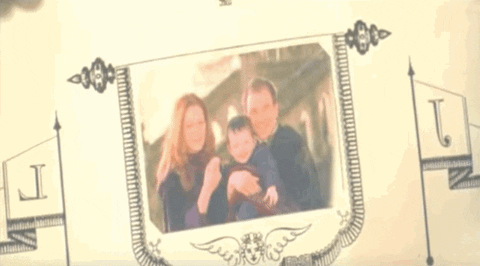 When you literally give up your life to protect your only son, then you automatically get inducted into the Parent Hall of Fame. Harry Potter was able to become The Boy Who Lived because of the love, devotion, and protection of his parents.
Marmee March
Marmee March just gets parenthood right. She was always open and honest with her daughters and never talked down to them just because they're young women. Marmee guides her little women with wise words, but she also allows them to learn from their own mistakes. Marmee is a proud mama bird who knows when it is time to let her baby birds leave the nest and enter the world, but she is always around when her girls need their mother.
Molly Weasley
Harry Potter was such a lucky kid because he had a surrogate mother like Molly Weasley looking out for him, and she is the epitome of the cool mom. Original member of the Order of the Phoenix? Cool! Defeating Beatrix Lastrange during the Battle at Hogwarts? Double Cool! Above all else, she was the constant well of motherly love that Harry needed in his life.