I have never had the honor of attending or hosting a dinner party. However, playing hostess and planning a dinner party for 8 and invite my closest acquaintances sounds pretty cool. For all us book nerds, imagine if instead of your real life friends, you could invite the most beloved characters from the literary world. Today, I am sharing the fictional characters who would receive an invitation to my first bookish dinner party.
Atticus Finch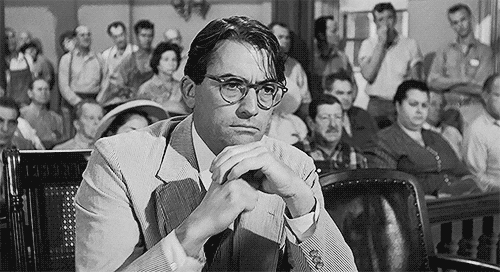 Mr. Finch gets the pleasure of being the only man invited to this here bookish dinner party. He gets an invite because I admire his tenacity for truth and justice, and he is one of the best parents in literature. I want to learn how the unlawful conviction of Tom and his subsequent death affecting the rest of Mr. Finch's career. I also want to know how seeing the justice system fail a man based solely on his race affected the later years of Scout and Jem.
Jane Eyre
This is more than a most obvious choice. Why wouldn't I invite the title character and heroine of my favorite novel? Other than being invited because she's a fave, Jane Eyre gets an invitation because she is strong-willed, smart, and independent…like me! When she was faced with a moral, she took the road less travelled. And in the end, that made all the difference. I want to hear the stories of how she and Mr. Rochester got along after Miss Eyre became Mrs. Rochester.
Janie Crawford
Janie reminds me of distant family I never get to see except for at family reunions, funerals, or weddings. She is an auntie who will warn me about all the no good "f*ck boys" to avoid by telling me about her experiences with them. One can always avoid future heartache by listening to your elders. And we can quickly bond over life as a black woman surviving in America and our search for true love. Janie was able to find it in Tea Cake, and maybe she'll find it again with another. I feel like I've found it too, so we can gush over black love together.
Josephine "Jo" (March) Bhaer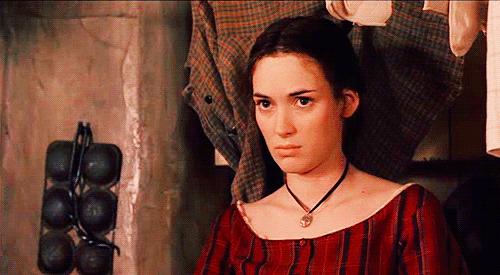 Like Jane, I see a lot of myself in Mrs. Bhaer. She is independent and head strong and wants to live life on her own terms. It would have been prudent in terms of society norms for Jo to "act like a lady" and accept Laurie's proposal even though she was not in love with him, but she too took the road less traveled. She followed her dreams to become a writer and married the man she actually loved, even if he didn't initially seem like a proper match. Plus, Jo would definitely keep the guests entertained by reading one of her many stories.
Luna Lovegood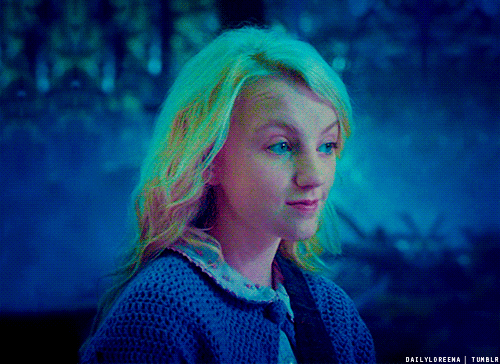 Luna is so weird and quirky, and I LOVE it! Probably…because we are both Ravenclaw through and through. She will definitely keep the dinner party interesting with her uncanny perception of the gathering and her talks about nargles or the latest edition of The Quibbler. Hopefully, she will be as excited about my party invitation as she was when Harry invited her to Professor Slughorn's party.
Matilda Wormwood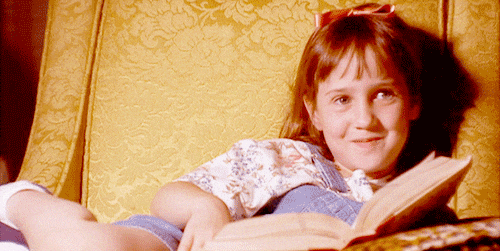 Even though Matilda is not even old enough to partake of the celebratory libations, I have no choice but to invite her because I know she will keep the conversation going. I want to sit next to Matilda and discuss all the books she's read. I've only read a fraction of her list, so I won't have much to contribute to the conversation. But I want to create a list of books to read based on Matilda's recommendations. I would also like to know if any occurrences of miracles have happened again.
Moll Flanders
Moll has lived quite a life! She's lived the life of a "whore", been married five times (once to her half-brother), was a kept woman, and lived years as a thief and con artist. After all that, you know Moll is full of fantastic stories about all her adventures and how she survived all those years with danger right around the corner.