Are you too busy to read a book, but still want to discuss it at your next dinner party or to barely pass the essay portion of your upcoming English Literature midterm? BTW, we cannot be held accountable if you do not pass your exam because of this post. Then, you have stumbled across the right blog because today we are giving the A to Z of Charlotte Brontë's Jane Eyre, which just happens to be my all-time favorite novel.
A – Adèle Varens
The daughter of Mr. Rochester's mistress, Céline. Jane is her governess at Thornfield Hall.
B – Bertha
The first wife of Mr. Rochester who is locked in the attic of Thornfield Hall. She later commits suicide after setting Thornfield Hall on fire.
C – Childhood
Jane experienced a difficult childhood. After her parents die, she is sent to live with her maternal uncle's family. She is treated poorly by her uncle's wife, Sarah Reed, and her children.
D – Diana and Mary Rivers
The sisters of St. John who turn out to be Jane's cousins.
E – England
The setting for the novel and where Jane Eyre was first published.
F – Feminism
Feminism is one of the underlying themes within Jane Eyre. Jane Eyre is one of the patron saints of feminism. She does not act like the other ladies of her time. She embraces her intellect, is self-reliant, and refused to be controlled by any man.
G – Governess
Jane's occupation at Thornfield Hall as the caregiver and educator for Adèle.
H – Heroine
Two words – Jane Eyre. She is the heroine in this story.
I – Independence
The spirit of Jane Eyre who wants to be able to support herself and choose her own destiny.
J – John Eyre
Jane Eyre's paternal uncle who wanted to adopt her as a child. John left Jane his fortune after his death.
K – Kinship
Orphaned Jane has been searching for family her entire life. She finally finds it in both blood and spirit with Diana and Mary.
L – Lowood Institution
The boarding school for poor and orphaned girls where Mrs. Reed sends Jane.
M – Morality
Jane's strong sense of morality keeps her from marrying Mr. Rochester and becoming his mistress when she learns he is already married to Bertha.
N – Ninety
The approximate number of times Jane Eyre has been adapted in film radio, TV, theater, and literature.
O – Orphan
At the age of 10, Jane's parents die from typhus, so she goes to live with her maternal uncle, Mr. Reed, and his family.
P – Proposals
The literal plain Jane receives not one, but three marriage proposals.
Q – Quote "Reader, I married him"
Probably the most famous quote from the novel. It has even inspired a collection of short stories by Tracy Chevalier.
R – Rochester
As in Edward Rochester, the master of Thornfield Hall and guardian of Adèle, who falls madly in love with our heroine, Jane Eyre.
S – Sarah Reed
The wife to Mr. Reed who dislikes Jane and abuses her physically and emotionally. She also prevents the adoption of Jane by John Eyre out of spite towards Jane.
T – Thornfield Hall
Home of Edward Fairfax Rochester and the place where Jane works as governess.
U – Unpretty
The general characterization of Jane's appearance. She is poor, obscure, plain, and little.
V – Victorian
Jane Eyre takes place during the Victorian Era, which comes Queen Victoria. She ruled during this long period of peace and prosperity in Britain.
W – Wide Sargasso Sea
A novel by Jean Rhys written as a prequel to Jane Eyre in the voice of Antoinette Cosway (Bertha).
X – X.X.
Victorian slang for double excellent, which is how I rate Jane Eyre.
Y – Yearning
The intense feelings between Edward Rochester and Jane Eyre.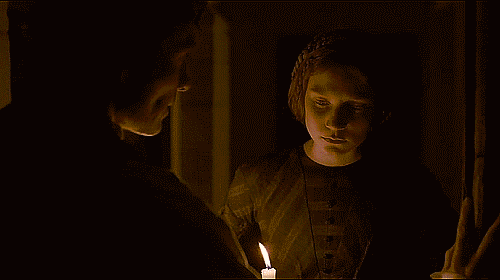 Z – Zealot
St. John, the clergyman, who turns out to be Jane's cousin. He values practicality and good work over human emotions like love and passion.