Black History Month 2018 is coming to an end, so I am wrapping up this month with all the unapologetic blackness I experienced during the month of February. Y'all, it was lit!
The Black Panther and a Possible
I know Proud Mary actually came out in January, but I had to include it because TARAJI P. HENSON AS A BAD-ASS ASSASSIN! She is the reason I still watch Empire, and she is definitely the reason I saw Proud Mary. The story was lacking a bit for me, but I enjoyed watching Mary handled her business. It's definitely worth a rent just to see Mary's gun action, and I hope to see more of Taraji being an action star.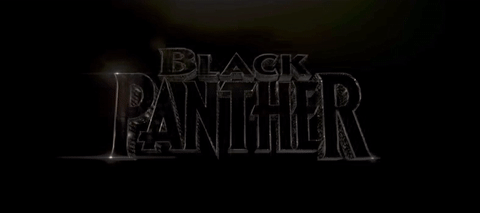 Now, Black Panther is the Big Joker of Black History Month 2018! The culture has been waiting for this movie for the longest time, and the time has finally come. I knew the movie would be amazing because I've been riding this Marvel train since the beginning, and even their "misses" are still decent movie going experiences. However, Black Panther is EVERYTHING, and the melanin was POPPIN'!!!!
I didn't realized how much it would touch my heart and spirit to see a black superhero movie with a majority black cast. I just saw the movie again yesterday to catch all the stuff I missed during the initial viewing, and it has officially topped Winter Soldier and Civil War as my favorite movie from the MCU. Now, I am even more pumped for Infinity War!! If you haven't seen Black Panther yet, then do yourself a favor and go see it immediately, and you should probably see it at least twice. WAKANDA FOREVER!!!!!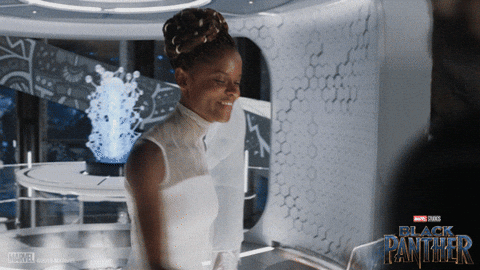 Black Love Matters, ALWAYS
I have been listening to Black Love Matters for only a few months, but it has quickly earned a spot on the list of my favorite black podcasts. Niram and Niambi have the most amazing chemistry, and each show always features great topics. Above all else, I LOVE how they focus on black love because it is a beautiful thing, and it is not nearly celebrated enough. Three times a week, they share love stories submitted by real-life couples in the Black Love segment that will renew your faith in love, along with the usual segments of Kitchen Table Talk and Pillow Talk where they talk about ways to improve and strengthen relationships.
Code Switch is another recent add to my podcast playlist thanks to wanting more journalistic news from people of color, and this podcast has brought me everything I wanted and everything I didn't even know I needed. I have only listened to a few episodes in the last couple of months, but they have all been great. My favorites so far have been the episode with Jemele Hill and the two-part episode about giving 2017 the biggest middle finger. You need some un-whitewashed news and commentary in your life, so add Code Switch to your favorite podcatcher immediately!
Black Women Write Beautiful Words
Pulitzer Prize and Nobel Prize-winning author Toni Morrison recently celebrated her 87th birthday! Since Morrison has made a career of writing about race relations and the black experience in America, her birthday (February 18th in case you were wondering) is the perfect time to share some of the beautiful and powerful words of Toni Morrison.
I don't think I can properly put into words how beautiful Homegoing by Yaa Gyasi is and how much it moved my entire soul. It took way too long for me to get through the book, but that is mostly because of how much a chapter would just put me in all of my feelings. After finishing a chapter, I would need some time to marinate in the story. This heart-wrenching story was like reading the diary of my ancestors and of how I came to be in this world.
I loved the unconventional storytelling with each chapter following a time in the life of the half-sisters and her respective descendants. Although it might seem too convenient, It was poetic to read how the current descendants came together. Yaa Gyasi is a talented wordsmith and her debut novel has me wanting more. This is a great book to add to your TRB, especially if you're looking to diversify your reading.