I am a huge fan of podcasts! I learn so much interesting and useful information, and I am always entertained. Recently, I have made the effort to listen to mostly black podcasts. I want to hear more people who sound like me in a space primarily dominated by white voices. There are lots of black people and other people of color producing amazing high quality content. Therefore, we have no excuse for not diversifying our podcast feeds. Below are some of my favorite black podcasts. Some are still going strong while others have called it quits. No matter what, they are worth a listen.
Another Round
Another Round was a short-lived podcast that quickly became one of my favorite listens every week. Heben and Tracy have such great chemistry. I really miss the show and always hope that one day the feed will update with a new episode. I still want to be famous enough to be a guest on the show. Tracy and Heben bring pure black girl magic in every episode. The fans just want another hit of that good stuff!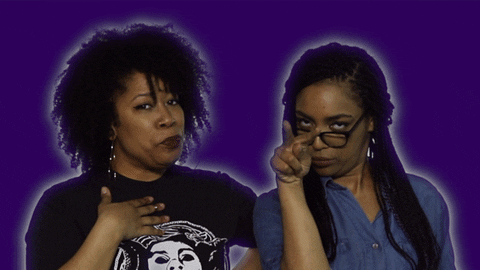 Black Astronauts Podcast Network
The Black Astronauts Podcast Network is another find thanks to TBGWT. I'm not sure if Rod or Karen mentioned the show or if the BAP crew were guests on the show. At this point it doesn't matter. I have found another show that gives me more blackness with a dash of nerdery with R.U.N.E. They are even the official go-to show for all your Westworld recaps.
The Black Guy Who Tips
Rod and Karen (as seen on HBO) are the G.O.A.T. in the land of black podcasts! They have been podcasting for years and have put on for so many others. In fact, I found a lot of the shows on this list through The Black Guy Who Tips. Rod and Karen host the show 5 days a week with one show dedicated to listener feedback. Their motto is "Nothing's wrong if it's funny", and this show takes funny to a whole new level. Their The Walking Dead or Game of Thrones recaps are a must listen! The show reviews are so good that you will know what's going on even if you don't watch the shows.
Houston We Have A Problem
HWHAP spun off from the Black Astronauts Podcast Network, and they have never sounded better. It's still the show I have always known and loved with all the black girl magic I want from hosts, Lloyd, Rae, and The Krissy Chula. Now, they are on their own network, and I get more of it! Come for the excellent podcast recommendations and in-depth discussion on current events and stay for the T for Tried It and the YAS, Bitch segments! You can thank me in the comments.
The Insanity Check
With The Insanity Check, I get my political news from someone who isn't afraid to call out the bad actors for their actions. Kriss always has the best co-hosts, and I love that they can bring humor to some of the dark current events. The Insanity Check is the only silver lining to the 2016 presidential election because at least it will be around for at least until 2020 to help us keep our sanity as we try to survive in the darkest timeline.
Interracial Jawn
I immediately subscribed to the Interracial Jawn after Drew and Leslie appeared on TBGWT. I have been a part of the Faithful Fourteen ever since. Leslie is the activist working for black liberation. Drew is the very woke Very White Guy who loves her down. Whether they're talking dope black girls, grading apologies, discussing TV and movies, or letting us be a part of their day to day adventures, I can't get enough of this jawn! Unfortunately, Interracial Jawn is another one of the inactive podcasts on the list. Like other podcasts on the list, there was no official announcement to end the show. I am keeping hope alive!
Paychecks and Balances
Before the P&B podcast, Rich and Marcus hosted a podcast about life, culture, money, and business. Their discussions on work, money, and business were so helpful and informative that it spun off into Paychecks and Balances. P&B is a personal finance podcast geared toward millennials, so we can live our best lives. Worry not Boomers and Gen Xers, the show is helpful no matter your generational status.
The Read
The Read quickly became a top favorite black podcast after the first listen! Sometimes I save a few episodes because it feels like one at a time is never enough. That is often hard to do. I always look forward to hearing what Crissle and Kid Fury have to say about pop culture and the current political climate. They always bring the funny, the shade, the intellect, and the tea every time, no matter the topic. Come for the listener letters and ALWAYS, ALWAYS stay for the read.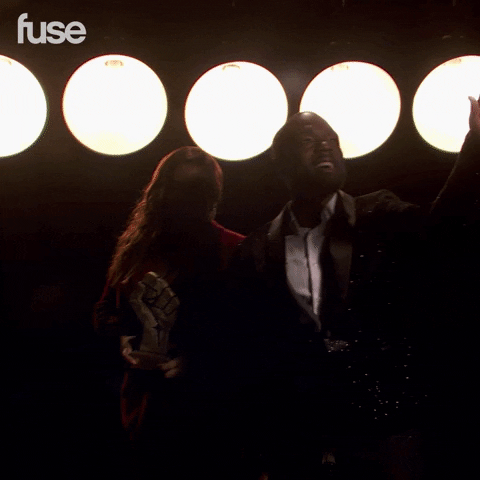 This Week in Blackness
I was such a long time listener of This Week in Blackness that I remember when the podcast was originally called Blacking It Up and world-renowned poet Bassey Ikpi was one of the co-hosts. What I loved about this podcast was host Elon James White along with Team Blackness brought the news of the day from an unapologetically black perspective. Now, TWiB is no longer around, but I am still able to hear from some of my favorite members of Team Blackness on their new projects.
What's the Tea?
What's the Tea? is hosted by BFFs Nic and Reg. What I love about What's the Tea is that it feels like I'm listening in on a conversation between two old and dear friends catching up with the latest pop culture, news, and TV. You will come for the breakdown of the latest in TV and movies and keep coming back for the Meanwhile on Instagram and the Hey Boo! Sports Segment.
Where's My 40 Acres Podcast
The WM40A Podcast started as one of the must-listen black podcasts for all the hip hop music fans. Although they still talk music, the hosts also discuss movies, TV, and all things pop culture. The shows are always long and are usually broken up into two episodes. That will definitely help get you through a long day at work. Brandon, Deirdra, Antoine, and Mike are a fun (and funny) bunch who provide a safe place for professional ratchetness.
Drop your favorite black podcasts in the comments!