Today's Life of a Blogger entry is all about the concerts I've had the pleasure of attending. Despite this extensive list, I still don't consider myself a concert person. However, I do enjoy seeing live performances of my favorite entertainers because If I can't dance and/or sing along to the songs, then I don't want to be there.
The Inaugural Concert
The first concert I remember attending was Destiny's Child. I really wish I had a camera because that show had the original members! Yes, I'm talking Beyonce, Kelly, LeToya and LaTavia. The first time I saw them should have been when they came to the Jacksonville Mall with Jon B, but my mom wouldn't let me go. BOO! So, I had to "settle" with seeing them at NCCU's Homecoming with my siblings in one of their last performances.
---
Alicia Keys – As I Am Tour (2008) Freedom Tour (2010) I'd been rocking with Ms. Keys for a while, but never got to see her live until her third tour. I jammed harder to As I Am than I did for The Element of Freedom, but I absolutely LOVED both shows because Alicia Keys is a pretty great performer. Although recently, that statement has become questionable. Also, these concerts allowed me to see Robin Thicke and Ne-Yo, which isn't too bad either.
Backstreet Boys – In a World Like This Tour (2013) It only took me 20 years to finally make it to a BSB concert, but I was too excited to relive my teenage joy of loving the quintessential boy band. What I really enjoyed about this concert was seeing the generations of BSB fans. I had no idea people way younger than me would like Backstreet Boys! Of course, we all had our favorite band member, and Howie D. was my boo. I always dreamed of taking out his ponytail and running my fingers through his beautiful curls.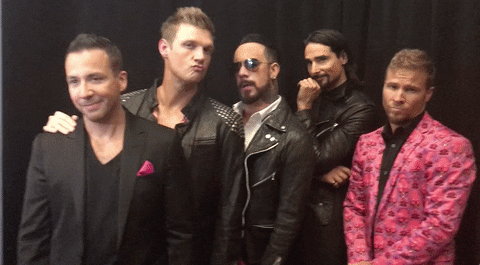 Beyoncé – The Beyoncé Experience (2007) I Am … World Tour (2009), The Mrs. Carter Show World Tour (2013) On the Run Tour (2014) The Formation World Tour (2016) On the Run II Tour (2018) I am obviously a stan fan of the greatest performer of my lifetime. I've been a fan of Mrs. Carter since her Destiny Child days, and I've enjoyed watching her evolution as both singer and performer. Every concert feels like a once in a lifetime experience, and Beyoncé gives her all in every show.
In case you were still wondering … Yes, she is worth the hype, and yes, she lives up to the hype. My funny Beyoncé concert experience story is I saw The Beyoncé Experience THREE times: one time with friends and two times by myself. I bought so many tickets that Ticketmaster actually called to make sure someone hadn't stolen my credit card. I believe this was my official induction into the Beyhive.
The Black Eyed Peas – The E.N.D. World Tour (2010) I've never been to a rave, but I feel like this concert is as close as I'll get to one. I know a lot of people prefer the pre-Fergie Black Eyed Peas, and I liked a few of those songs too, but you can't deny all the party jams they gave us once Fergie joined the group. This concert was such a fun time, and I'm so glad I decided to attend the show because they quickly fell off the map for me after this.
Christina Aguilera – Back to Basics Tour (2006) OMG, I absolutely LOVED this album, and the concert was such a beautiful spectacle. This is the only time I've seen Christina Aguilera live, and she did not disappoint. I have fallen off of my Christina Aguilera fandom since this concert, but I wouldn't mind seeing her again. I also loved that I got to see Danity Kane as the opening before Diddy put a fork in that.
Justin Timberlake – The 20/20 Experience (2013) Keeping the Mouseketeers theme going, this show was so nice I had to see it twice. I planned to only see it once with some college friends, but I had such a great time that I had to go again when he came to my city. This might be the last time I see a great performance from J.T. because I wasn't really feeling anything from his most recent album, and that 2018 Superbowl performance was … *YAWN*.
Kanye West – Saint Pablo Tour (2016) This was my first time seeing Kanye since he performed at NC A&T (*Aggie Pride*) as a "College Dropout" with John Legend (before he was a household name), and it makes me sad that my Saint Pablo Tour experience was so awful because I have no plans to see MAGA Kanye in concert. The night of the concert, the ticket scanner system at the arena went down, and it took HOURS before we were able to get to our seats, which means the concert started SUPER late, and I didn't get the full concert experience. There also weren't any Kanye rants, so this was a definite lose-lose situation.
Lady Gaga – Monster Ball Tour (2011), ArtRave: The Artpop Ball (2014) I instantly became a Lady Gaga fan after her iconic performance at the 2009 VMAs. It was so dark and weird, and I loved every minute of it. After that, I bought The Fame Monster and immediately prepared myself for The Monster Ball. I know ArtPop was not a commercial success, but I really liked that album, and the accompanying ArtRave. I'm really looking forward to the return of fantastical Lady Gaga because Joanne didn't slap. #SorryNotSorry
Lupe Fiasco – The Cool Tour (2008) This was my second Lupe Fiasco concert experience. My first was seeing him perform at UMBC, and that show made me an instant fan! The Cool Tour was just as dope, and I loved that it was in a smaller club. It made the show feel more intimate and exclusive. Man, it's too bad Lupe has gone full hotep, and the music ain't hittin' like it was 10 years ago.
No Doubt – 2009 Summer Tour (2009) Just like the Backstreet Boys, No Doubt gives me serious 90's Nostalgia. I have been a fan since Tragic Kingdom, and I was sooooooooo unbelievably ecstatic to rock out with one of my favorite bands because I may never get to see them live again. This show also had some amazing opening acts in Paramore and The Sounds. I even downloaded some of their music after the show! Overall, I really loved this woman-lead rock band experience.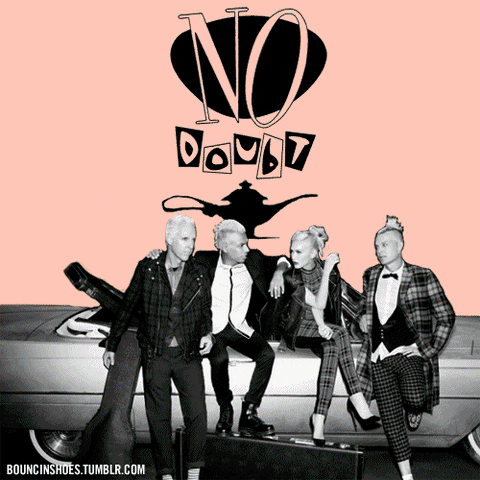 Sade – Sade Live (2011) I have loved Sade since I was a kid, so being able to see them live was an absolute dream come true, especially since they don't tour often. Before this concert, the group had not toured in almost 10 years!!!!!! Sade Adu's voice is so smooth, and got my Auntie Life at this concert. I was probably one of the youngest people there, but I didn't give a f*ck because Sade is bae!
---
Honorable Mentions
I have to give a mini shout out to a few one-off concerts I've seen through the years:
Trans-Siberia Orchestra (2013) – This was definitely not my cup of tea, but I usually can't say no to a new experience. The show was absolutely weird in not a good way. I only enjoyed the rock instrumental, which didn't happen until the show was almost over. TSO has been checked off the bucket list: Been there. Done that. Won't do that again.
Rams Head Live has brought most of my live neo-soul experiences: India.aire (2007), Musiq Soulchild (2007), and Floetry (2007). This was going to be my first time seing Floetry live. I was pumped! I couldn't stop playing their albums on repeat. At the concert, I learned the group broke up when Amanda Seales walked out with Marsha Ambrosius. Let's just say I didn't get the Floetry concert I was expecting. It wasn't horrible, but Amanda "Diva" Seales is no Natalie Stewart.
Going to see Childish Gambino (2012) at House of Blues was the first time I went to a show for an artist whose music I never listened to. Being totally honest, I only went to the show because I loved Donald Glover on Community (#SixSeasonsandaMovie). The show didn't turn me into an instant fan, but I have liked some of Childish Gambino's recent songs.