I enjoy writing about books. I also like reading about books. At Book Riot, I get to enjoy both. I have been a Book Riot contributor for 2 years, and I have loved every minute of it. At Book Riot, I get to write about books in unique and engaging content. I also write alongside some brilliant book nerds who also produce amazing content. Thus, Book Riot is also the best place to go to read about books and find your next great read. This year, I decided to keep track of the Book Riot articles I've most enjoyed. As we head into 2020, I'm sharing some of my favorite Book Riot posts from 2019 with you.

We Heart Michelle Obama and Rory Gilmore
Since Gilmore Girls is one of my favorite shows, it should come as no surprise that Thank You Rory Gilmore makes my Best of Book Riot list. Although I don't rewatch the show on a regular basis like Selina, we both felt a strong kinship to Rory Gilmore and her love of books and reading.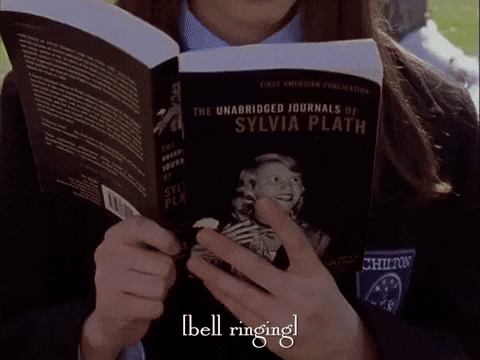 Becoming by Michelle Obama was one of the best books I read in 2019. That is saying a lot for someone who is not a fan of biographies. 35 of the Most Inspiring Michelle Obama Quotes was just the article I needed to keep going with my Michelle Obama lovefest. Not only did the article give some of the best quotes from Mrs. Obama's memoir, it included quotes from her various speeches. When I need some inspiration in these dark times, I turn to this post. This Becoming Reading Guide and Book Club Questions is a great reference if you're one of the few people who still hasn't read the book.
Read Great Books, Wear Great Books
I loved earrings! Besides my Pandora charm bracelet, they are the only jewelry I wear. So … of course I was salivating over every picture in 17 Bookish Earrings From Etsy! Unfortunately, I am on an earring buying hiatus, so I haven't made any purchases. That doesn't stop me from window shopping and making a wish list. I absolutely loved Bookish Clothes for Fat Folks because like Ashlie, I too am fat and bookish. I want to wear more than just pins, scarves, and hats to show my book love.
Book Riot Gets Reel Lit, Too
With Reel Literature, I might have been obsessed interested in both previous and upcoming adaptations. Of course, my interest was piqued by 15 Book Adaptations to Stream for Free with Your Library Card and the Most and Least Successful Movie Adaptations. I especially enjoyed It's Okay to Remake THE PRINCESS BRIDE (and Everything Else, Too). While I also get tired of the Hollywood remakes and reboots, I think people take their anger about them too far. If you're not excited about it, then don't see it. You are most likely not the intended audience anyway.
B.R. on H.Q.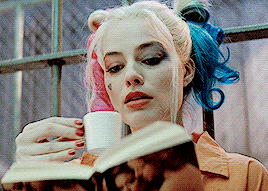 Harley Quinn gets a lot of love in my house. She is my beau's favorite character in pop culture. I never knew much about her except her stint in Batman: The Animated Series. I liked her voice, and I know she called The Joker Mr. J. The Paradox of Harley Quinn was definitely one of the best articles I read on Book Riot this year! Jessica Plummer takes a deep dive into the many faces and iterations of DC's Harley Quinn. It is a must read.
Book Riot is About the Money
As I have mentioned in previous posts, I am currently on a journey toward reaching financial freedom. Everytime I see an article on the topic of personal finance, I am clicking the link immediately. 5 Books to Start You on F.I.R.E. (Financial Independence, Retire Early) was no exception. Although I was familiar with a few of the books on the list like The Millionaire Next Door, there were also books that are new to me like Quit Like a Millionaire. I also got in on the action of writing articles on personal finance. My article Treat Yo'self…Sporadically: 11 Of The Best Budgeting Books to Calm Your Money Woes is perfect as we gear up to welcome 2020 and bring on the resolution to be better with our money.
Diversity and Representation Matters
What I love about writing for Book Riot and reading the articles published on the site is they understand the importance of giving a voice to the underrepresented. I know lists of recommended books to read like Rich Girl Poor Boy Romances to Read Right Now, Books About Movies (And Other Things) and Books for Fans of Audrey Hepburn Movies are going to include a diverse group of authors. There is no need to mention "Hey, look at the diversity on this list!" It is just included on the list because it should just be there. This is also why OwnVoices Reviews are Important, and it is necessary to listen to BookTubers of Color Discuss the Importance of Diverse Representation in Literature.
Quizzes Galore
I love a good quiz. Buzzfeed used to get all my quiz-taking attention, but Book Riot has been taking that top spot lately. I will say it here. Book Riot has the best book-related quizzes, periodt! I said what I said. There are too many to include here, but I'll share a few of my favorites. Even though it's been a few years since I read Matilda, I only missed 1 question on the How Well Do You Remember Matilda? quiz! Of course, I had to take the Which Ravenclaw from Harry Potter Are You? and Which Book Format Are You? quizzes. I am Sybill Trelawney and an audiobook, respectively.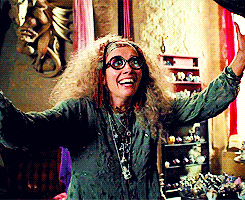 Let's Talk about Race, Baby
I appreciate the wokeness of Book Riot on race and how it is reflected in the content. 10 Quotes About Whiteness is an excellent example where the words of 10 writers of color reflect white privilege. There were also must-read essays on The Complex Narrative of the Strong Black Woman, Overcoming White Bias in Literature, and even Why This Year's Booker Prize Has Made Me Lose Faith in Literary Awards.
A Book Lover's Guide to Blogging
Just a few months ago, I was just a book blogger writing about books ruined by Hollywood at Reel Literature. As a book blogger, articles like The Beginner's Guide to Book Blogging and 11 Things I Wish I Had Known Before I Started Book Blogging would provide valuable information to help me create the best content for my readers. There is also always someone at Book Riot ready to give hot takes like Unpopular Opinion: Tagging Authors in Negative Reviews. In this article, Abby concludes we shouldn't make a big deal about tagging authors in negative reviews. I actually tend to agree, even though I am not one to tag authors in any review.
What's your favorite 2019 Book Riot post?